The Powerful, Highly concentrated Heavy-Duty Deodorant/Cleaner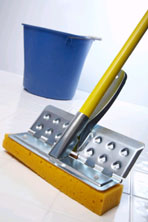 FAST, COST EFFECTIVE. ENVIRONMENTALLY SAFE
TRASH BUSTER is a triple threat to all your garbage problems!
TRASH BUSTER is a POWERFUL Heavy-Duty Concentrate that eliminates Odors on Contact.
TRASH BUSTER knocks out Odors, Grease and Grime in one step.
Mix Trash Buster with water and it emulsifies grease, grime and dirt so you can just… wash it away.
Trash Buster actually neutralizes the bacteria that cause odors and it leaves a very pleasant scent.
Trash Buster Deodorant/Cleaner contains an exclusive odor counteractant. Knock Out Odors in Dumpsters, Garbage Cans, Trash Compactors, Waste Disposal Vehicles & Trash Chutes.
TRASH BUSTER PUT'S A LID ON ODORS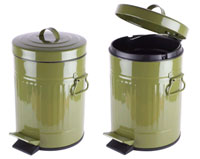 CLEANS DEODORIZES & FRESHENS IN 1 STEP
To clean and deodorize floors, use only 1 or 2 oz. of TRASH BUSTER per gallon of water. Apply with a mop, cloth, sponge, or brush. To free surface of any film, simply flush with water.
Six to eight ounces of concentrate, mixed with one gallon of water Is all that is required to clean and deodorize virtually any trash chute. Just spray it down the chute from the uppermost floor and let it splash down the walls. After a few minutes wait, flush the chute with water.
The same proportions are recommended for eliminating offensive odors from garbage cans, dumpsters, etc. Just spray or wet all surfaces thoroughly and allow to remain on surface to neutralize offensive odors.
AVAILABLE IN:
32 Oz Magic Meter Bottles
1 Gallon Bottles
5 Gallon Cubitainers
30 &55 Gallon Drums