Carpet Agenda
Exceptional Versatile Shampoo

Carpet Agenda is your 3-in-1 solution for ALL your carpet maintenance. It's and excellent spot remover!
This professional strength carpet cleaner is designed for use with extraction or bonnet carpet cleaning equipment. Give your carpeting that professional touch with our deep cleaning low-foaming formula.
FRESH SCENT pH BALANCED NO STICKY RESIDUE

Purchase:

Price:

$0.00 per unit

Quantity:

Product Downloads: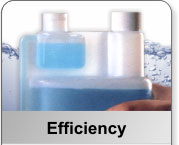 Our special
patented bottle
design makes use
a snap! Just
squeeze into the
measured reservoir & pour! Just 1oz does it all!
■ No Splash!
■ No Spills!
■ No Scissors!
■ No Waste!
Our color coded system makes our products
easy-to-find, easy-to-use
and saves training time.