Fresh Air
Odor Counteractant
Eliminates Odors At Their Source

This super concentrate has remarkable neutralizing power to counteract unpleasant odors.
Available in 3 clean crisp scents:
- Orange
- Baby Powder
- Fresh Flower

Purchase:

Price:

$0.00 per unit

Quantity:

Scent:

Product Downloads: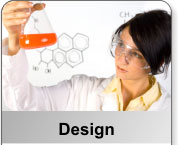 Our products are
designed from
the ground up by
Ph.D. chemists to
target specific cleaning, deodorizing, disinfectant or other custom cleaning targets. Whatever cleaning job you have, we have a commercial grade product
for you. Our staff of Ph.D. chemists can even design custom formulations for your specific cleaning task!