Dazzle Fresh
Pet Odor Eliminator

Eliminate your toughest pet odors and stains. Over 15 years ago a chemist developed an amazing odor elimination and cleaning agent. It as crafted using a powerful and highly concentrated formula, ideal for commercial and industrial applications. That remarkable cleaning agent has been reformulated for home use and is now available in a product called Dazzle Fresh.

Non-toxic, harmless to pets and kids, safe on carpets, floors and fabrics.
Completely safe and environmentally friendly
100% biodegradable and phosphate free.
Dazzle Fresh comes in a ready to use 32 fl. Oz. Bottle with an easy to use trigger spray.
Our patented odor counteractant permanently eliminates odors by physically changing their molecular structure.
Eliminates odors on contact leaving behind a refreshing Early Spring Scent.

Dazzle Fresh works wonders with hard to remove pet stains. Use it directly on ALL hard and stubborn stains. Highly effective when used with professional shampoo or extraction machines.

Purchase:

Price:

$0.00 per unit

Quantity:

Product Downloads: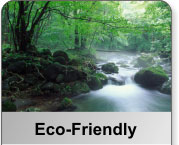 We continue our
research on a
daily basis to
bring you the most environmentally safe
cleaning products in the world without sacrificing quality or effectiveness.
Our bottles are made from recycled materials and are designed to be reused with our butler system. Our advanced formulations are
in compliance with today's stringent clean air laws.