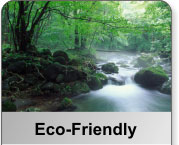 We continue our
research on a
daily basis to
bring you the most environmentally safe
cleaning products in the world without sacrificing quality or effectiveness.
Our bottles are made from recycled materials and are designed to be reused with our butler system. Our advanced formulations are
in compliance with today's stringent clean air laws.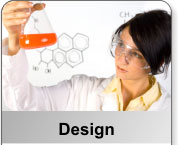 Our products are
designed from
the ground up by
Ph.D. chemists to
target specific cleaning, deodorizing, disinfectant or other custom cleaning targets. Whatever cleaning job you have, we have a commercial grade product
for you. Our staff of Ph.D. chemists can even design custom formulations for your specific cleaning task!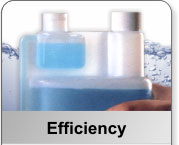 Our special
patented bottle
design makes use
a snap! Just
squeeze into the
measured reservoir & pour! Just 1oz does it all!
■ No Splash!
■ No Spills!
■ No Scissors!
■ No Waste!
Our color coded system makes our products
easy-to-find, easy-to-use
and saves training time.